Dress up in one of these awesome Voodoo Priestess costumes this Halloween. Wield the power of a legendary Voodoo Queen in an outfit that perfectly combines sexy and spooky.
On this page you'll learn a little bit more about Voodoo and Voodoo Priestesses. You'll also find some smokin' hot costumes, accessories and make-up tutorials. If you'd rather make your own costume then there is also a link to a tutorial where you'll learn to make a 'horror couture' Voodo outfit.
Voodoo Queens and Voodoo Priestesses
Voodoo Queens, also called Voodoo Priestesses, became a prominent part of Louisiana Voodoo during the 1800s. Voodoo Queens were all powerful figureheads overseeing the sacred rituals and ceremonies. They were also sought out to create amulets and talismans, to cure illness, improve fortune and even to bring misfortune to enemies.
The most famous Voodoo Queen of all time is Marie Laveau.
Voodoo Terminology
To get into the voodoo mindset this Halloween here's a little terminology to get you started:
Gris-gris: An appeal to the spirits in the form of talisman or amulet used to bring good luck, love, power or protection. A voodoo doll is one type of gris-gris. Another is a leather pouch inscribed with verses from the Qur'an. This pouch contains 1, 3, 5, 7, 9 or 13 objects specifically chosen chosen for the wearer and for a specific purpose. During the time of slavery voodoo talismans were feared and associated with black magic and evil. Although they can be used for harm, gris-gris are often used for other purposes such as birth control, to attract a lover, bring wealth and prosperity and to remove negative influences from one's life.
Mojo: Although the term 'mojo' is commonly used to refer to sex appeal in pop culture, it actually is a synonym for gris-gris. Also called a 'mojo hand' or 'conjure bag', mojo refers to an amulet or pouch created to bring luck, prosperity, good health, protection or to reverse bad luck.
Li Grand Zombi: A serpent spirit frequently summoned in Louisiana Voodoo. The snake loa brings peace, purity, wealth and happiness.
Sexy Voodoo Priestess Costumes
The Voodoo Queen costume is a sexy outfit that includes a gorgeous gold and black dress with jagged hem, coordinating arm bands, Voodoo Priestess headpiece and a bone belt. The bone scepter show in the photo can be purchased separately to complete your costume. Available in X-Small/Small and Medium/Large sizes.
The Voodoo Priestess costume is a sexy four piece costume set that includes the tattered black dress with white bandeau and bone accents, cropped tuxedo jacket with jagged edge and trim, adjustable bone belt and mini top hat adorned with skeleton hand and roses. You need to provide your own boots and stockings. Bone necklace and skull staff to be purchased separately. Available in small, medium, large and extra-large sizes.
Alluring Voodoo Priestess Costume

This super sexy voodoo priestess outfit is another really awesome costume option. The outfit includes a black dress with a leopard bodice with underwire foam cups, a tattered "v" cutout up the front and a belt with feather accents. The voodoo queen set also includes a feathered headdress, a bone necklace and arm wraps. You must supply your own shoes. Available in small (2-6), medium (6-10), large (10-14) and x-large sizes.

Scary Voodoo Priestess Costumes
This spooky Voodoo Queen costume is gorgeous and versatile. Depending on how you do your make-up you can either make this costume super scary or sexy. The seven-piece costume includes the hat, hat ties, red shirt, black vest, jacket, bone and skull belt, waist ties, and monkey hand necklace. Costume doesn't include the pants, boots or bracelets. Skull staff and snake prop sold separately. You could pair this outfit with either a skirt or pants. If you like the look of the skull make-up work in the picture there's a tutorial video below to help you achieve this look. Available in extra-small, small, medium, large and extra-large.
The scary Voodoo Witch costume is a detailed seven piece costume that includes: a tribal print dress with tattered hem, matching headband adorned with skull and feathers, scarf, belt, voodoo pouch that attaches to the belt, and a pair of ankle ties. Skull staff to be purchased separately. Available in small, medium, large and extra-large.
Voodoo Queen Costume Accessories
Add a little something extra to your costume with some awesome Voodoo accessories.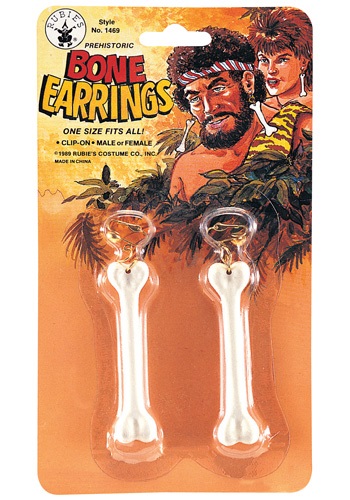 Bone Earrings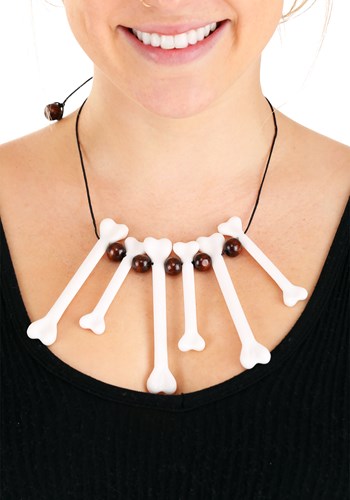 Bone Necklace

Voodoo Skull Staff

Voodoo Priestess Make-Up Ideas:
You'll definitely need some dramatic make-up to put your costume together. I've compiled some of the best Voodoo Queen makeup tutorials for you.
Videos 1, 2 and 3 provide more spooky Voodoo Queen options for makeup. If you're going for sexy, then Video 4 is a tutorial for Victoria's Secret makeup which would be a great option for a sexy costume.

Loading Videos...
Looking to Make Your Own Voodoo Priestess Costume?
Martha Stewart DIY Voodoo Witch Tutorial
Create a 'horror couture' voodoo witch costume with muslin fabric, a fabric belt, cheesecloth, and bundles of moss, bones, shells, and feathers.
Which Voodoo Priestess costume are you wearing this Halloween?
Featured Image: Voodoo Sweetie Costume for teens and petite women.
Updated: October 16, 2017